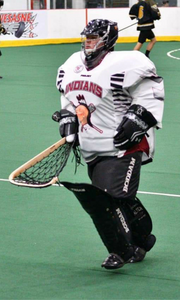 Sr. Goalie Wooden Stick
Regular price $310.00 $310.00 Sale
Our Sr. Goalie Stick meets CLA specs and is game ready by industry standards. It is available in Traditional Brown and Bootlace, White, or Brown and White. Also white Mesh is available color combinations and measures 15" wide.
Customization:
We offer customization services on wooden stick orders to personalize your purchase. Have your stick engraved with your name, player number, company logo, etc. Stringing can also be customized with your favorite color combinations or match your team/school colors. Email us or Write a memo in our Engraving box on how you would like to personalized your stick.
*Custom orders may take up to two weeks.